Warm your soul with our delectable take on the traditional Hot Toddy
The perfect holiday drink!
Have a holiday party coming up or just want to sip on a cocktail that warms the bones? Whatever your reason, this take on a traditional Hot Toddy is the perfect feel-good drink for the coming holiday season!

One of the things we absolutely love about this cocktail is it's not overloaded with sugar and its base, Cranberry Hibiscus tea, adds some herbal undertones that really rounds out the drink. Combine that with cinnamon, oranges, and cloves (and a little alcohol, of course!) and you've got yourself a reasonable healthy cocktail to sip on this season.

Want to leave out the alcohol? This recipe makes a great "mocktail" as well!
---
4 oz boiling water

2 oz bourbon (optional)

1 tablespoon agave nectar

1 orange slice

10 whole cloves

1 cinnamon stick (optional, as garnish)

 
Stud the orange slice with 10 cloves.

Steep Sachet in boiling water for 5 minutes

Strain into an insulated measuring cup or bowl (covering to keep hot)

Place clove‐studded orange slice into a teacup

Pour in bourbon, and finally hot tea

Stir in 1 tablespoon agave nectar with a cinnamon stick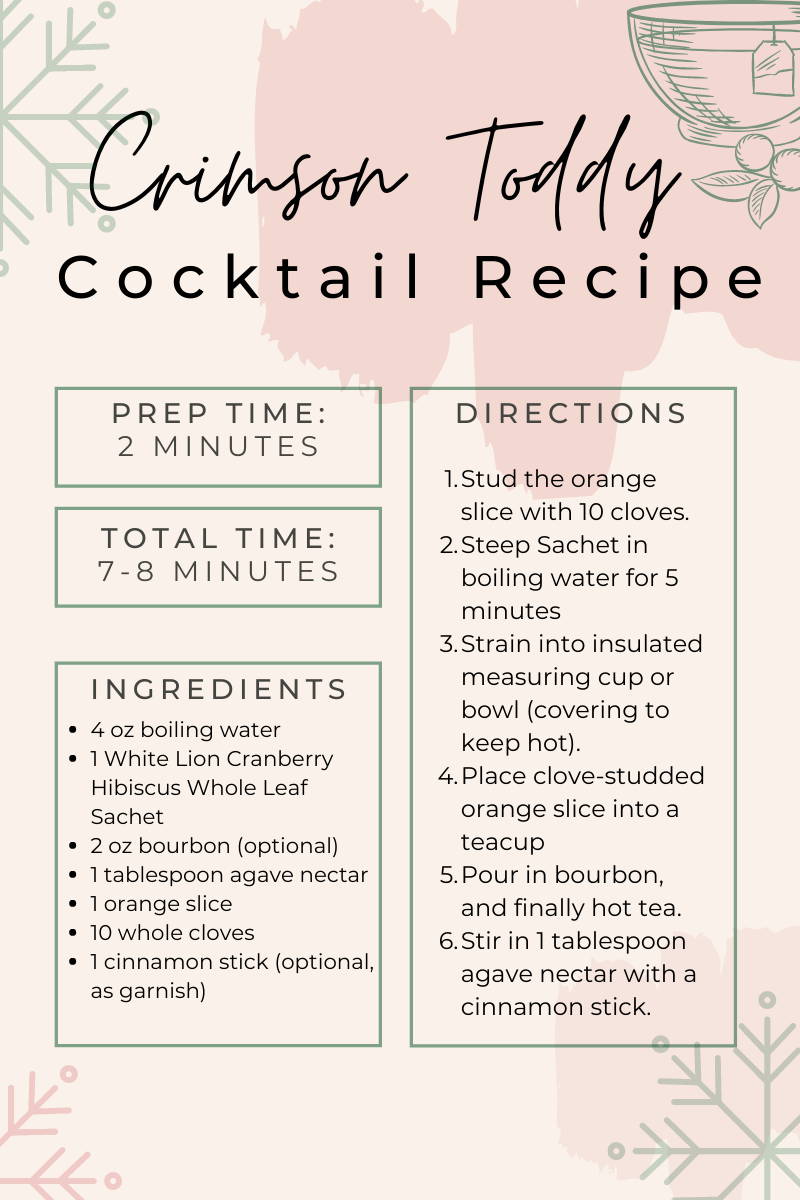 Our team works with some of the top wellness professionals in the spa, health, and beauty industries to bring you valuable content that will help you be well.