A Juice Recipe You'll Crave All Year Long
Eating enough fruits and vegetables is sometimes hard to do - especially if you're constantly on the run. Here's a recipe you can make and freeze so you'll always have it on hand.
This yummy juice recipe featuring superfoods like turmeric, ginger, and kale allows you to get in your daily dose of vitamins, minerals, and antioxidants with minimal work.  
If you don't want to make the juice every day, I recommend making a double batch and freezing some in mason jars. I usually grab one as I'm heading out the door and it's thawed by lunchtime - it's the perfect afternoon pick me up!
Pro-tip: Don't throw away the pulp! You can save them and add them to make stir frys, soups, or even put them in smoothies for some added fiber. This not only minimizes waste but it also ensures you're getting every last drop of nutritional value.
Ingredients
6 medium carrots

6 medium celery hearts

½ medium beet

½ inch of turmeric root

1 inch of ginger root

½ cup spinach

½ cup kale

½ medium lemon

1 medium green apple

1 medium pear

1 medium cucumber
Directions
Juice ingredients with a juicer and enjoy!
Makes 4 servings
Nutrition Facts Per Serving
Calories: 138, Fat 0.6 g, Protein: 3.6 g, Carbohydrate: 31.6 g, Cholesterol: 0 mg, Sodium 207.3 mg, Potassium: 1,017.6 mg, Sugars: 18.8 g, Vitamin A: 347%, Vitamin C: 52%, Calcium: 12.5%, Iron: 5%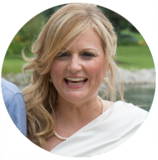 Lori Vargas founded Spa Vargas Wellness in 2001 and currently has 3 locations in the Chicagoland area. Since then, she founded Vargas Consulting with projects that include Hilton, Sheraton, Wyndham, and Key Lime Cove, and in 2009, the International Massage and Spa Academy. Based on her experience in the spa industry, the curriculum focuses on educating students to become business minded nurturing massage therapists. As a mother of two boys, Lori strives to create a balanced life and is always in the pursuit of living in the present.